Jumping in Sint Maarten
🇸🇽
Philipsburg, sint maarten,
After living in Nice for about two years, we moved to Groningen in the very north of the Netherlands.
The Netherlands is a great country to live in for many reasons, but the weather is not one of them! Winters are long, cold, windy, and damp. So we decided to escape the gray skies and treat ourselves to a transatlantic cruise onboard the Independence of the Seas from 🇬🇧 Southampton to 🇺🇸 Fort Lauderdale via the Caribbean.
Our first port of call was Philipsburg in Sint Maarten. It was our first time on the island of Sint Maarten/Saint Martin, and it had a bit of a special place for a Franco-Dutch couple like us. In fact, this island shares the only mutual border between France and the Netherlands!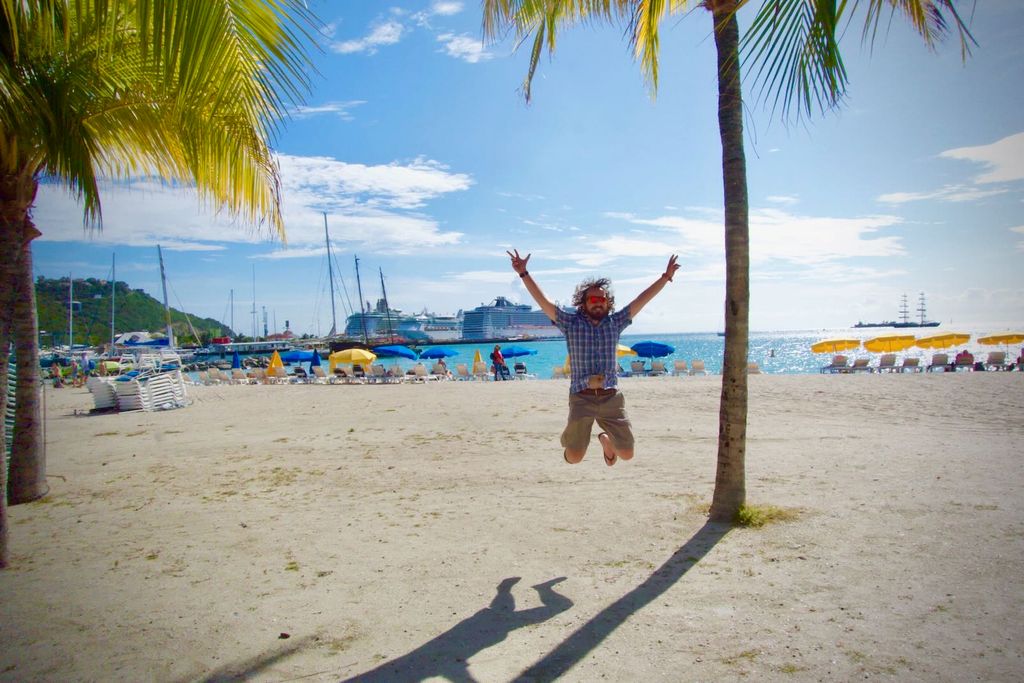 We spent the day walking up and down the city, tasting local spirits, and trying not to fall for a time share scam. All in all, it was a fun day!