Jumping in Crest
This year, for our European vacation, we managed to see both sides of the family, French and Dutch, in France! First, we spent a week camping in Le Couspeau in the Drôme Provençale with J.'s family. And then, we spent another week in Forcalquier, my hometown, with my family.
The campsite was close to Crest, where I've been coming for years as I have some family there and had already posted a snow jump many years ago.
On our way to the weekly market, we first made a family jump on the bridge over the Drôme river. As usual, it's not easy to get everyone to jump at the same time 😅.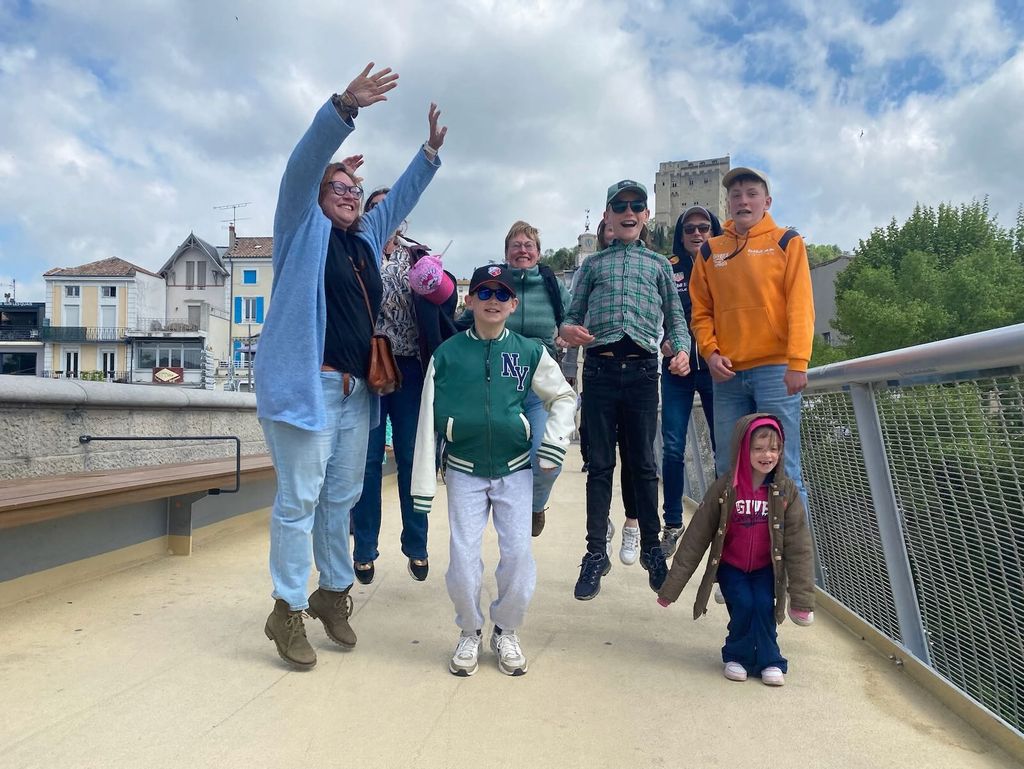 Crest is a pretty little town, with a medieval dungeon that you can see in the background of the previous picture. We decided we would climb it up. It had been decades since I had been there last, and they did a good job of renovating and detailing the story of the place.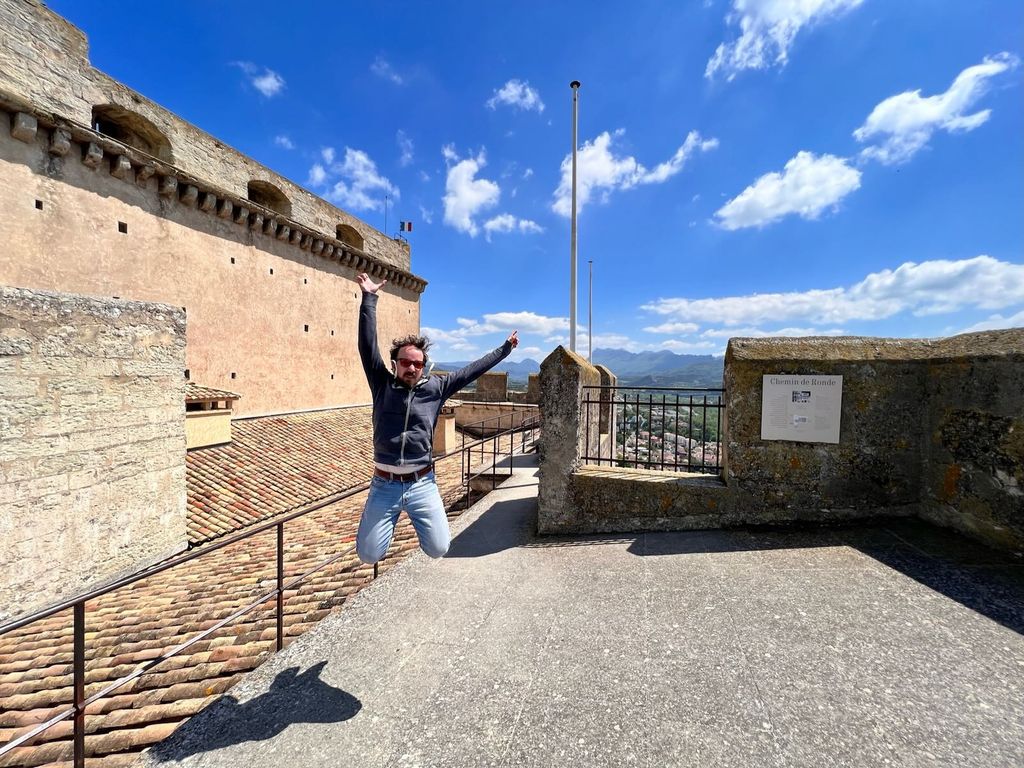 The view from the top was amazing, especially as the weather was just perfect!