Jumping in Split
After visiting Dubrovnik and the Elafiti islands, we spent a few days in Hvar, where the weather wasn't great. This is maybe the reason why I forgot to jump there!
We then took a ferry from Hvar to Split. I love Croatia for all those ferries you can take, hopping from one island to the next and back to the mainland. Whenever we visit a place, J. and I always ask ourselves whether it would be a place we could see ourselves living in. Croatia is definitely one of those places, and Split in particular. Split is a bustling, active city, but not as touristy and "Disneylandish" as Dubrovnik. It has a nice old town, a great port, and a large park. It also feels like a great base to visit the islands around.
One afternoon in Split, we met up with Sylvain for a run in Marjan Park. We took different paths but joined up in the end. The park can get steep at times but offers very nice views of the water, where we saw some sailing boats racing each other. J. and I ran 4 km in 30 minutes with 50 m elevation. It was the last run I did in about a year. Oops.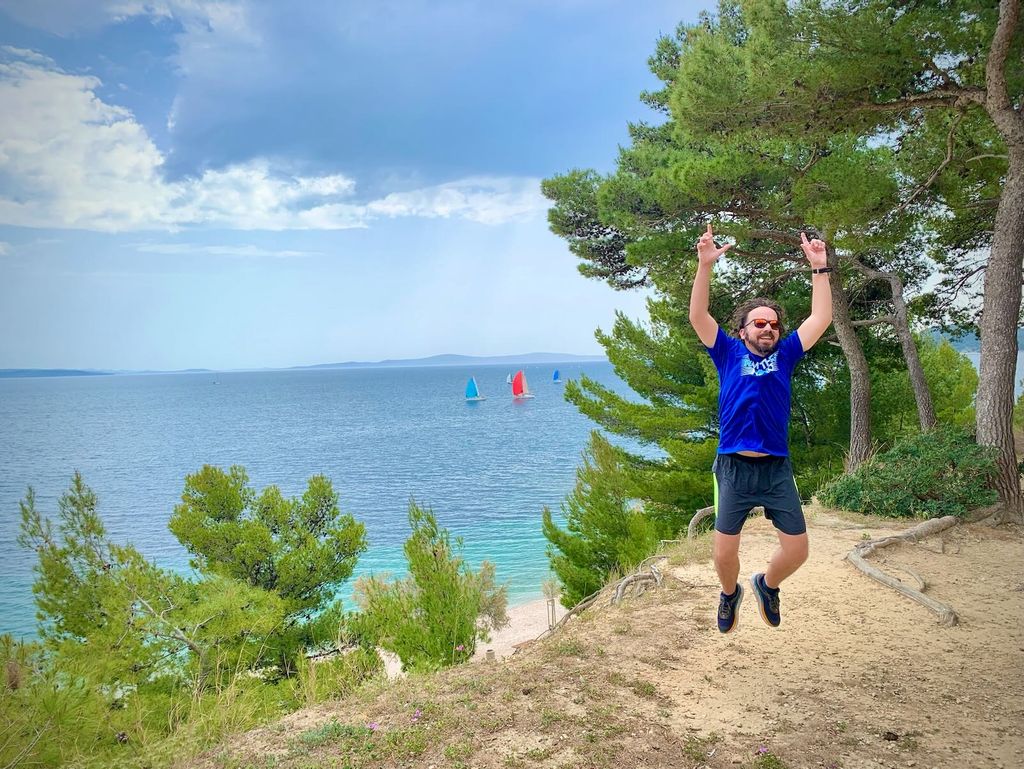 Later that afternoon, we sat on some old rock in the city center for a while to watch people pass by. Then, we found a table on the beachfront and watched the dance of boats coming in and out while having some drinks. Sylvain joined us a bit later, and we went to eat at the terrace of a nice little resto, Cicibela, in a small street near the port. We then went on a night walking tour of the city, trying to find a rooftop that ended up being closed. We settled for a lively terrace where they had Rakhi and might even have indulged in a Chartreuse verte at the end 🙈