Jumping in Dubrovnik
After departing from Ancona the day before on the Marko Polo ferry, we woke up at 6:15 am after someone knocked on our stateroom. We had arrived in Split, Croatia. We both slept very well, J. on the lower bunk and I on the top one. We packed everything and then went to the bar for two well-deserved doppio espressi. After that, we went back to our stateroom to take our luggage, give back the key at reception, and line up for departure.
Gangway opened a bit after 7 am. We were concerned that we would be pressed for time in catching our connection to Dubrovnik. We were the first ones off the boat and actually passed through immigration in a breeze. We were onboard the Krilo Lux catamaran with plenty of time to spare.
The journey from Split to Dubrovnik was very comfortable and pleasant, punctuated with many stops on little islands and dramatic views of the coastline. We arrived in Dubrovnik at 12 pm, right on time.
The Boutique Villa Root hotel was a mere 100 m from the ferry terminal, and we saw Sylvain on the unique balcony (his room) as we approached. After saying "hi" and leaving our stuff behind, we took a bus to the old town and went for lunch at Lucin Kantun resto. We had a blast eating Croatian tapas family-style (tuna tartare, mint hummus, octopus salad, black risotto, beefy chunks, and spinach thingies).
The old town is absolutely stunning, so much so that it almost looks fake. After lunch, we went to pick up our running package for the half-marathon starting the day after. The package came with free transport, free entrance to the wall tour, and other goodies. Nice! We spent the rest of the afternoon walking the walls up and down. We found it to be a great spot to jump as the views were just amazing.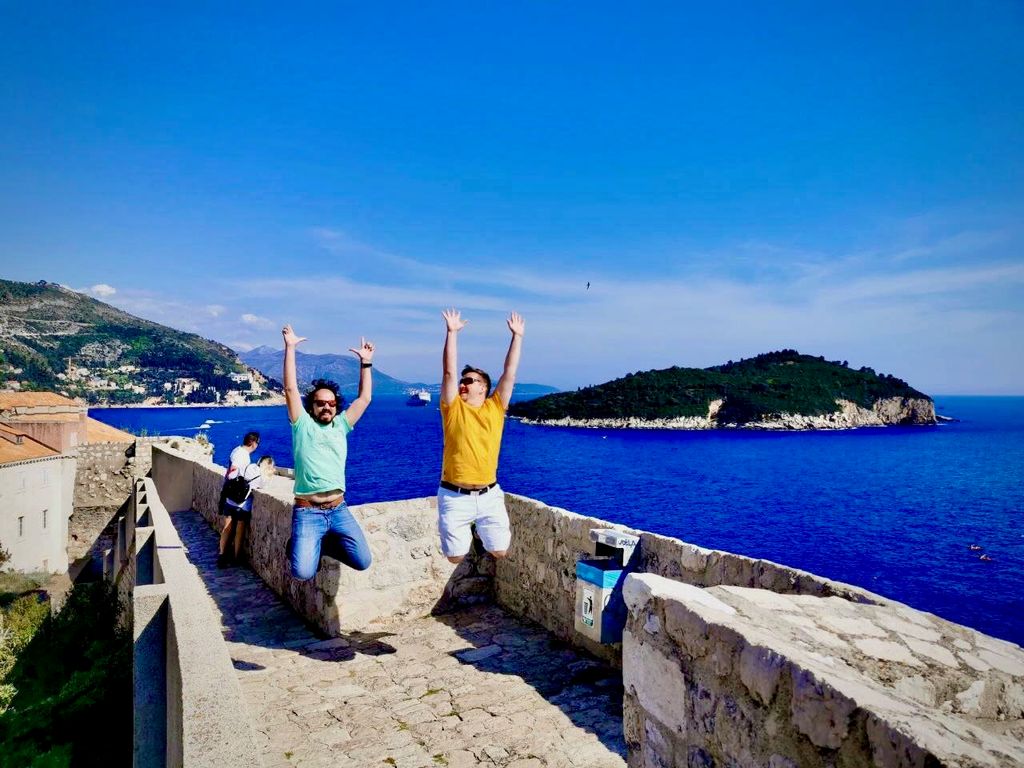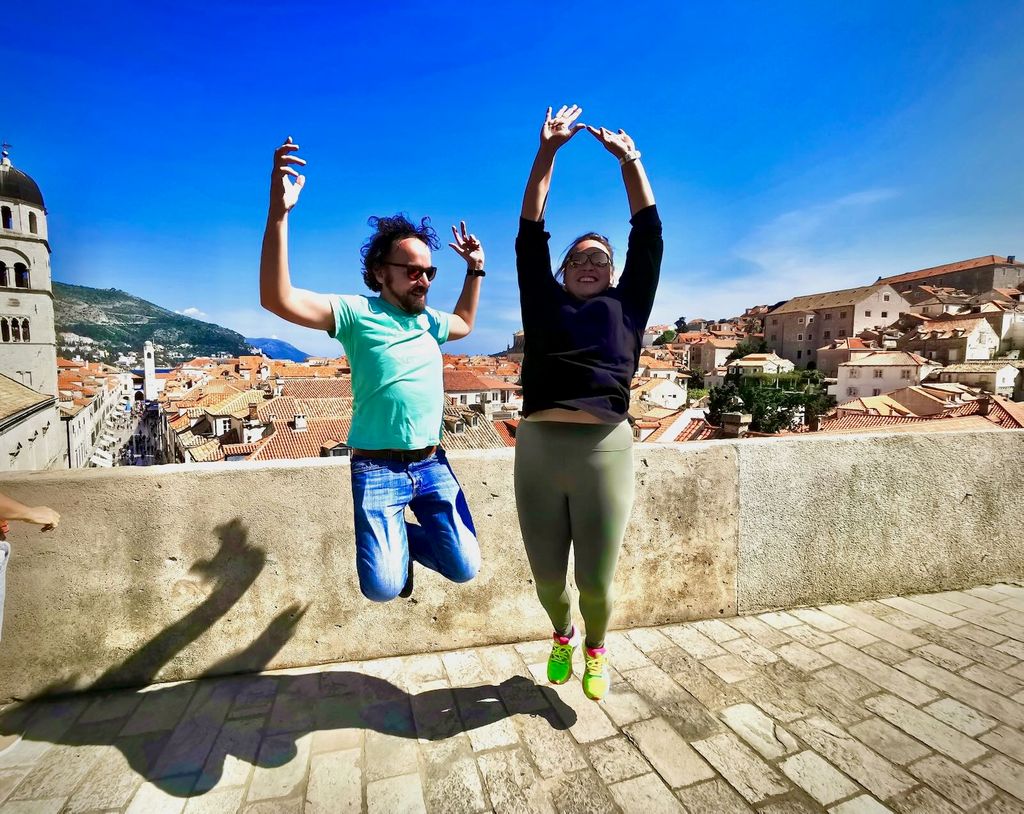 We had one last drink before heading back to the hotel. At night, we went to eat at a restaurant near the hotel. They had a live band, apparently booked by a table in the room next to ours. They were good musicians but a tad loud 😅. I had pizza for dinner, but sadly, it wasn't the best.
The next day, we ran the dreaded Dubrovnik half-marathon, a first for us! The cutoff time was 3 hours, and we were concerned we might not make it as we're not exactly professional athletes, you see. J. and I finished together at 2:45, which was a great achievement for us. We were totally dead at the finish line but were both very proud of ourselves.