Jumping in Las Vegas
After a week on the road, we arrived in Las Vegas, the end of our journey on board our awesome RV. We had booked a nice little hotel, the Mandalay Beach for the occasion.
Jumping in front of the Mandalay Bay hotel in Las Vegas: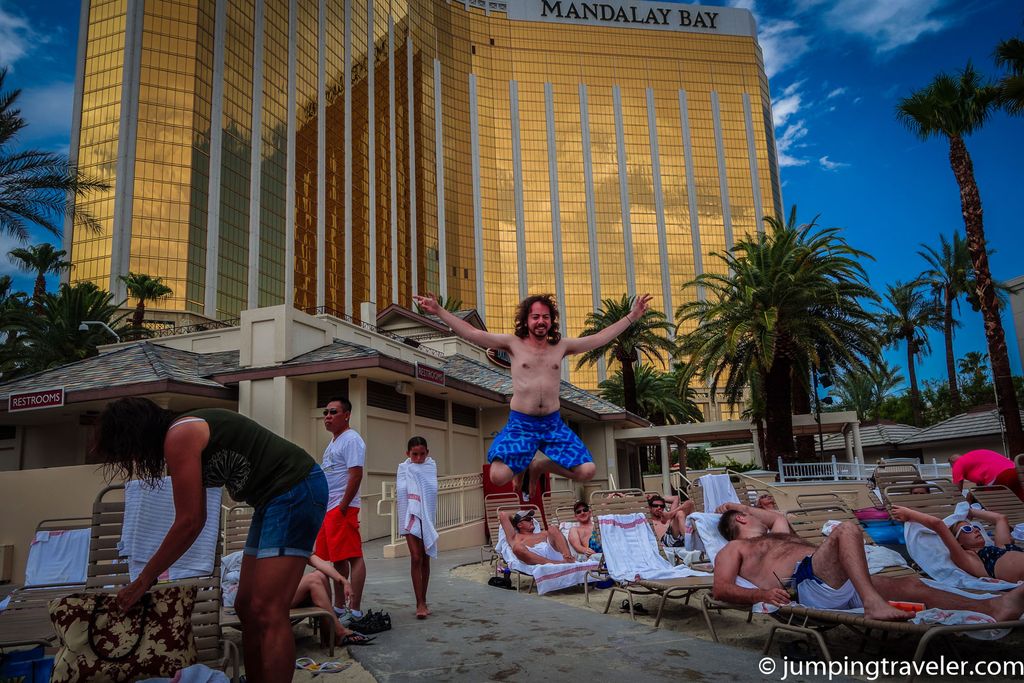 At night, I played $20 in the casinos (I'm a real gambler, I know). Surprisingly, I lost $20.