Jumping in Saint-Malo
After visiting le Mont-Saint-Michel, it's time for sunny(*) Saint-Malo, a charming medieval coastal city where your addiction to crêpes (pancakes) and cider can be fulfilled beyond your wildest dreams.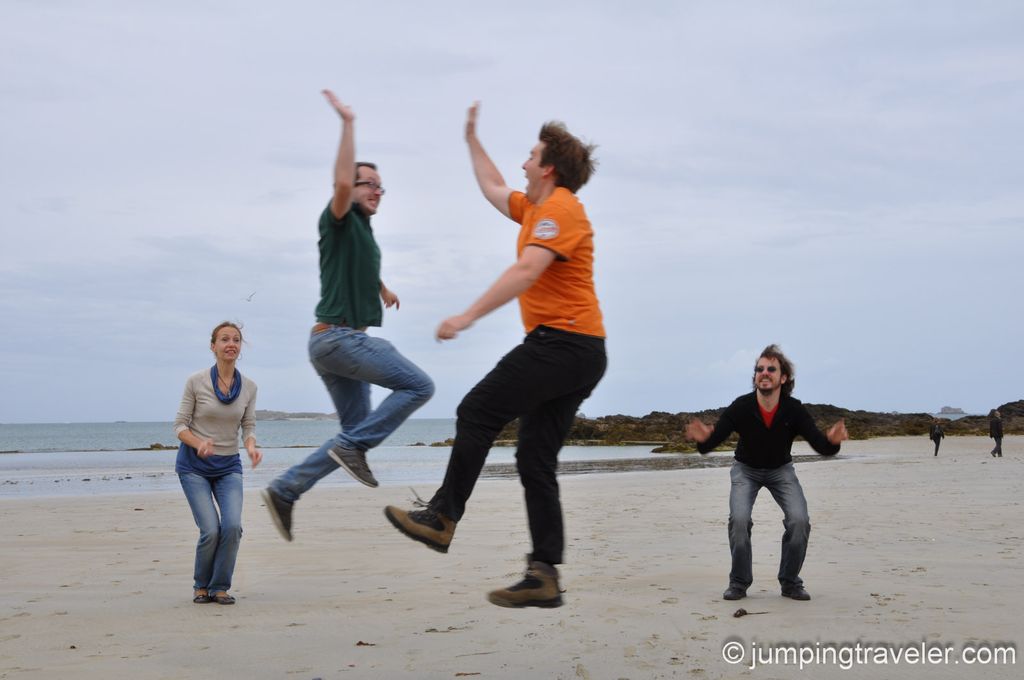 (*) A weekend in Brittany without any rain? You can't be serious. Actually, on the last day, the rain caught up with us right in the middle of a run to catch the last train from Saint-Malo to Rennes.
A huge thank you to the SNCF staff onboard the train that delayed departure to allow us to get on board (and kudos to the passengers in the coach who applauded once we were on board with our sorry faces, exhausted, and wet as if we had jumped into a swimming pool!)