Wedding Jump!
On a fine day in the summer of 2018, it finally happened – we got married! It was a great day indeed, with most of our friends and family from France, the Netherlands, and beyond gathering at a remote farm in Provence to celebrate.
When I told the photographer about my love for jumping, she immediately grabbed the opportunity and had us all lined up for a jumping photo.
We found out that J. and I had trouble being in sync. Well, that's a great start. I hope it's not a bad omen! 😄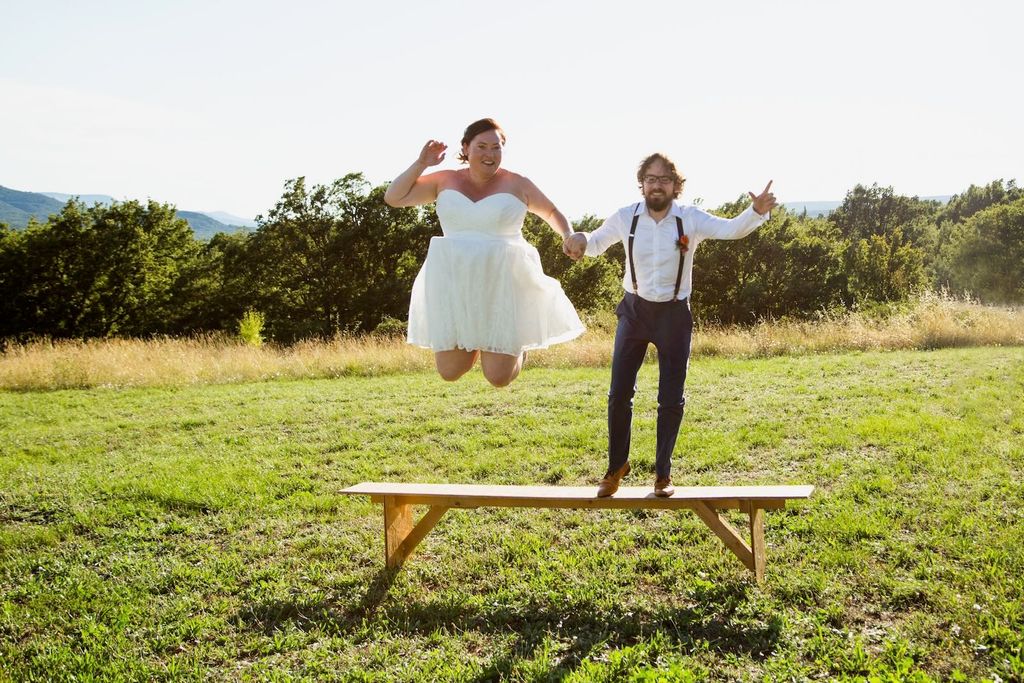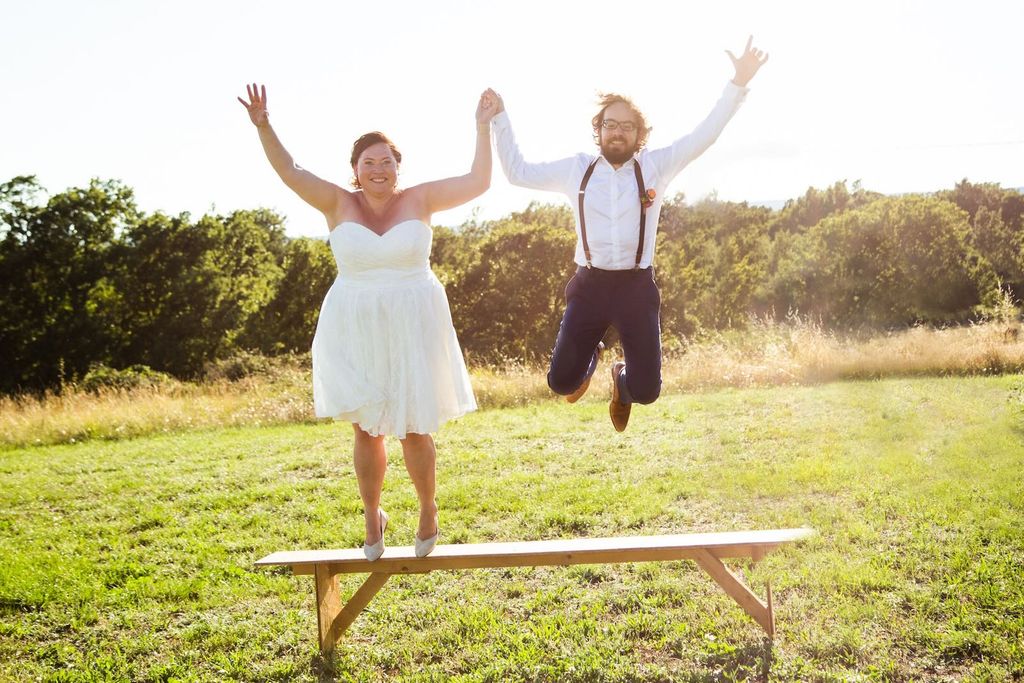 Then, apparently, I stole the show and completely overshadowed my now wife in both group shots. That's bad, very bad. I'm so very terribly sorry!!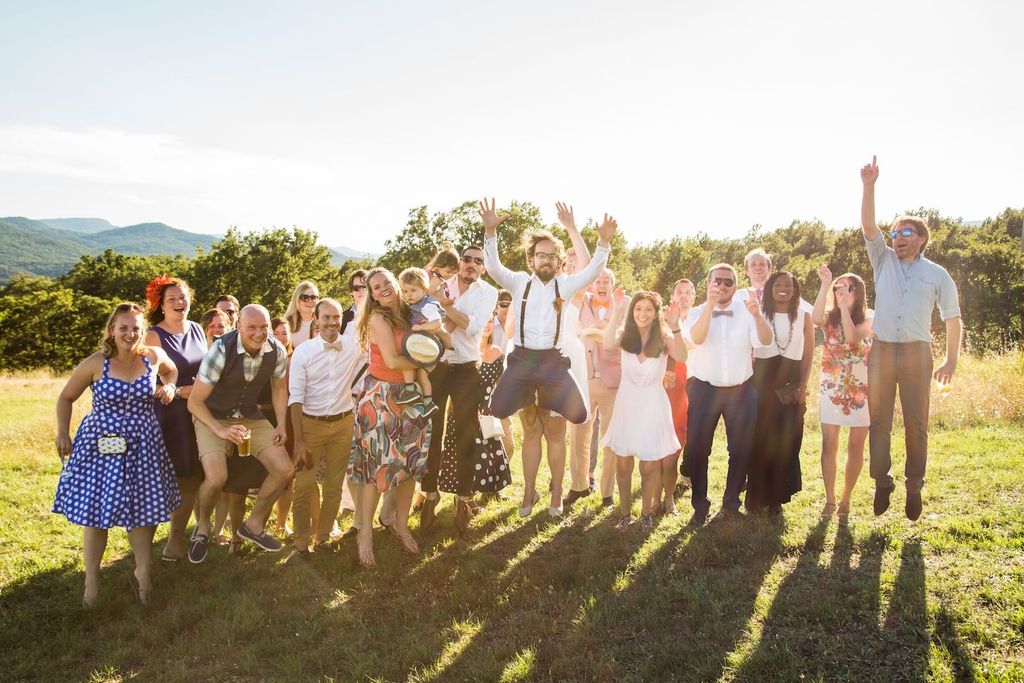 2018 also marked 10 years of jumping pictures, since the first one in Norway!