Jumping in Gdansk
We now live in Groningen, in the north of the Netherlands. Groningen is quite a remote place all things considered. It has a tiny airport, with few a couple of flights per week, especially in winter.
One of them was Gdansk in Poland. We successfully managed to lobby our better-airport-connected friends to spend the New Year there. Gdansk is a large industrial port city, so I was immediately attracted by it. The weather wasn't the best as you can probably tell from the jumping picture below. It was nonetheless very suited for a New Year, which in any cases, is more about the friends you're spending it with than the venue.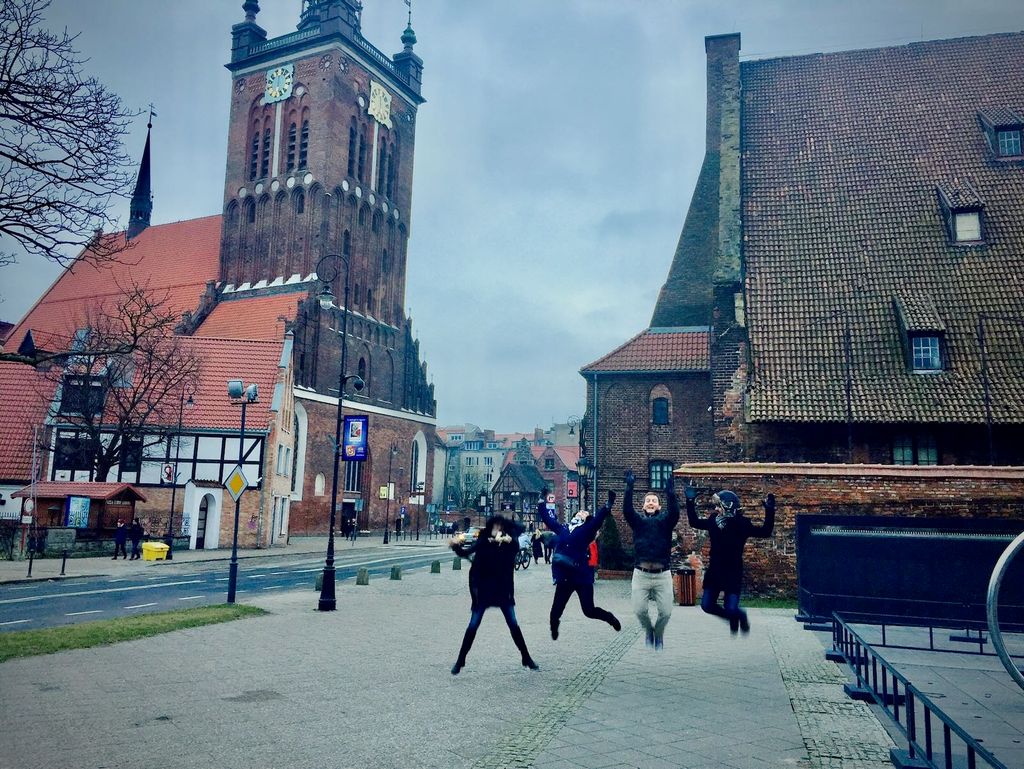 J. and I made our now traditional Oliebollen (typical NYE Dutch beignet) and we had a great time eating hearty Polish food to warm us up.