Jumping in front of the Sydney Opera House
After a few weeks in New-Zealand, I crossed the Narrow Tasmanian sea on yet another cargo-ship and arrived in Brisbane. There, I spent Christmas with some friends before heading down to Sydney and regroup with Judith and the Bros preparing for New Year.
Of course, I couldn't miss jumping in front of Sydney Opera House.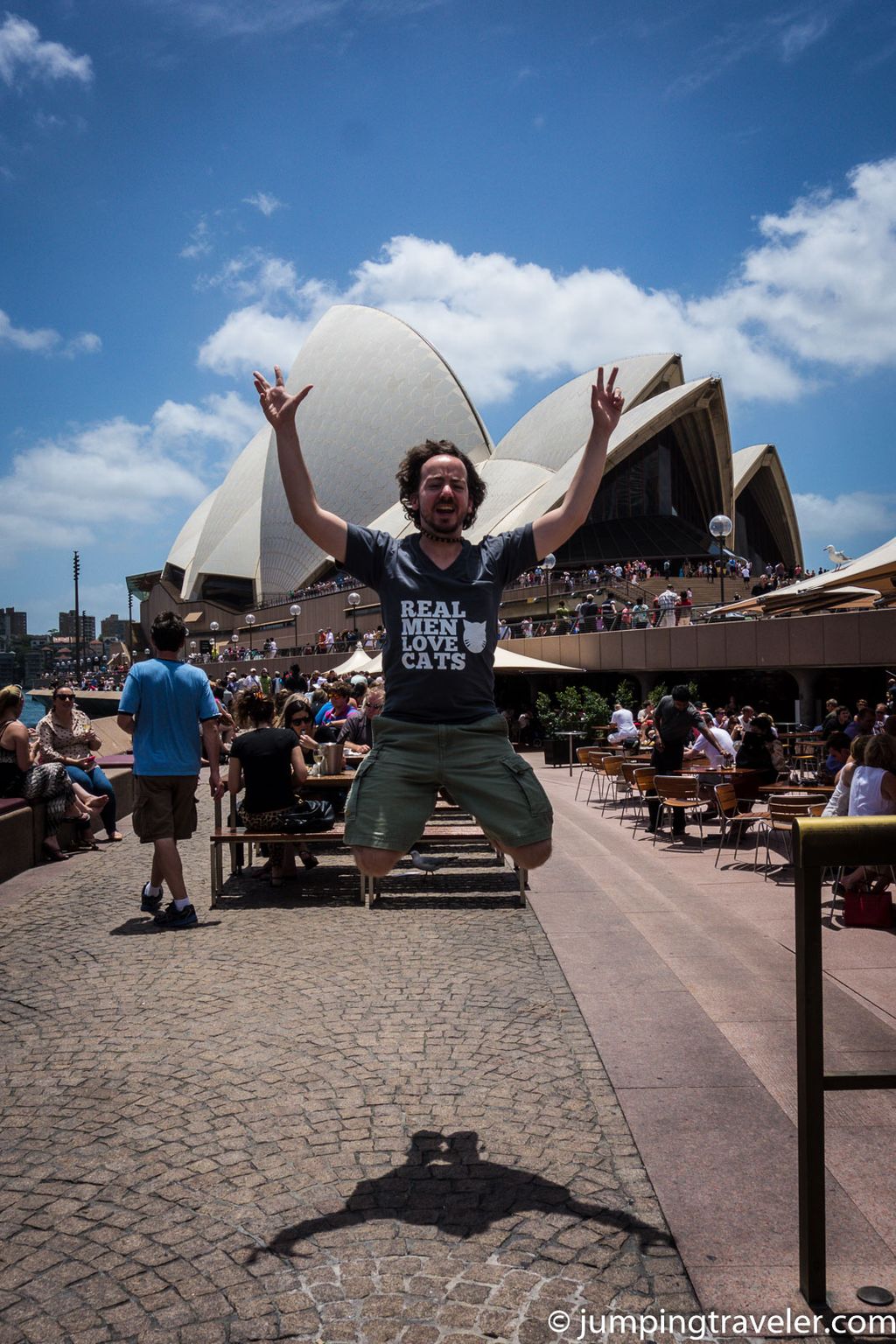 Judith got me this t-shirt. Best. T-shirt. Ever.