Jumping in Geysir
Happy New Year!
Some friends and us rented an amazing airbnb by a lake in Iceland to celebrate the New Year. It was one of the more memorable New Year celebrations ever. We had loads of snow at the start of the night on the 31st, which then subsided and allowed us to crack some fireworks while dipping in a natural hot tub aside the house while surrounded by northern lights. Surreal experience!
On New Year's day, we went to Geysir, a hot spring attraction in the south west. This place is the first geyser described in a printed source and the first known to modern Europeans. It gave its name to the geysers in English. Wikipedia also tells us that the name Geysir itself is derived from the Icelandic verb geysa ("to gush").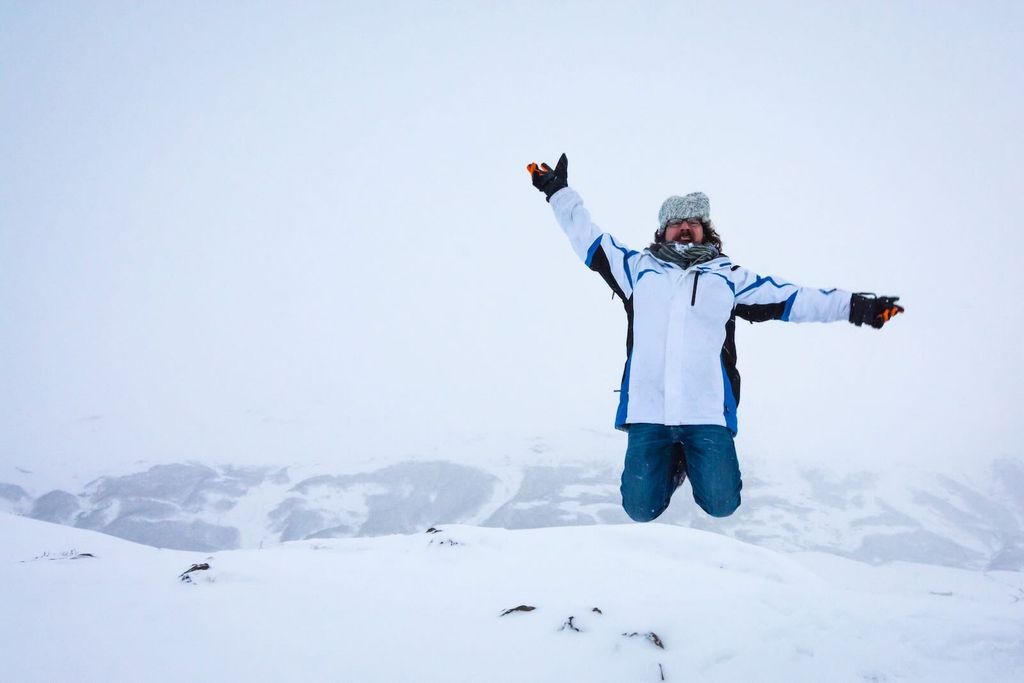 The photo doesn't show any of the geysers as we preferred keeping the frame on the snowy mountains rather than the muddy hot water sprouts. Artistic choices!