Jumping on the shore of Álftavatn Lake
🇮🇸
Álftavatn Lake, iceland,
We had booked the most amazing villa for New Year with some friends in Iceland. The villa was secluded on the shore of Álftavatn Lake, one hour from Reykjavik, the capital of Iceland.
The main highlights of the villa were its bright living room with views of the lake and its natural hot tub to spend the day soaking, even when temperatures turned negative. It took us some trial and error to find the right mix between hot and cold temperature. Once set, it became our HQ.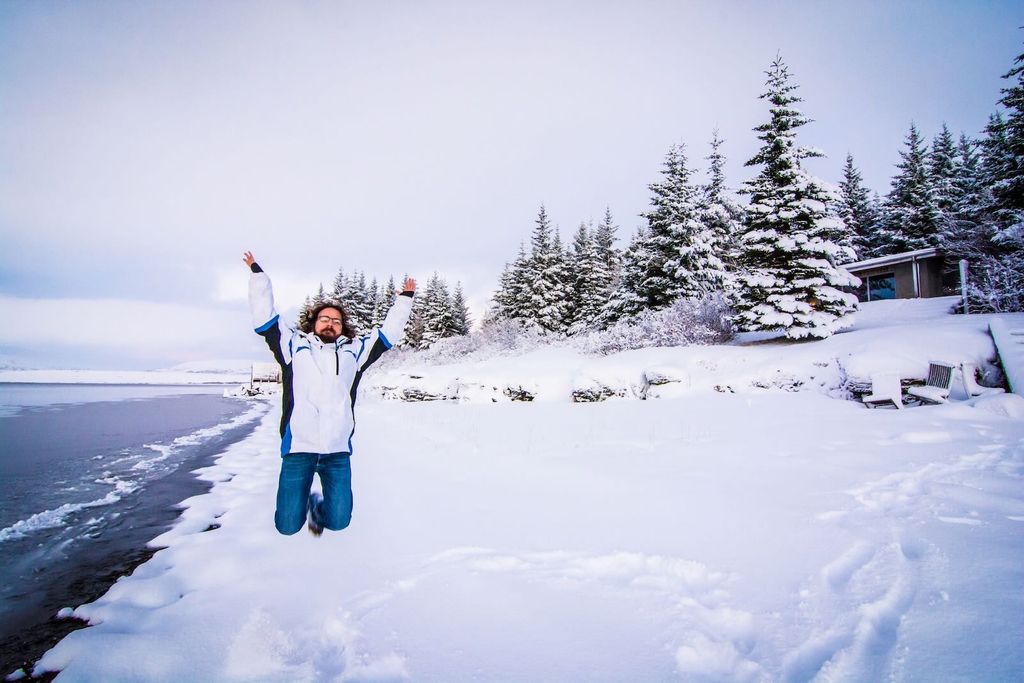 We arrived a couple of days before and spent the time stocking up for New Year, playing games, and completing huge puzzles. Nice and cozy.
On New Year's eve, it started to snow heavily. We spent the day cooking, enjoying the time with our friends, and had a great dinner. Just as midnight was around the corner, the snow stopped falling, winds abated, and the sky cleared. Right on cue for New Year, northern lights started illuminating the sky! We all jumped into the hot tub for the show. It was magical.
At more than 800 euros per night, it didn't come cheap though. We were 10 people, so the price per person remained acceptable. And I'm so happy we were able to experience New Year in Iceland with northern lights.
If you'd like to book this villa, visit the Island Luxury Lodge website.