Back jumping in Sanya, 5 years later
in 2010, Sylvain and I were on a roadtrip from Paris to Shanghai by train. We made it all by train up to Beijing. But in the end, we made a detour by plane to the tropical island of Sanya.
Unfortunately, we chose our time to fly to Sanya poorly and it happened to be at the time of one of the worst floods they had experienced in decades. That didn't deter us from taking some bed jumping pictures in Sanya.
Now, after visiting Fred in Hong-kong and jumping in Macau, J. and I decided to take some sun and try our luck again in Sanya.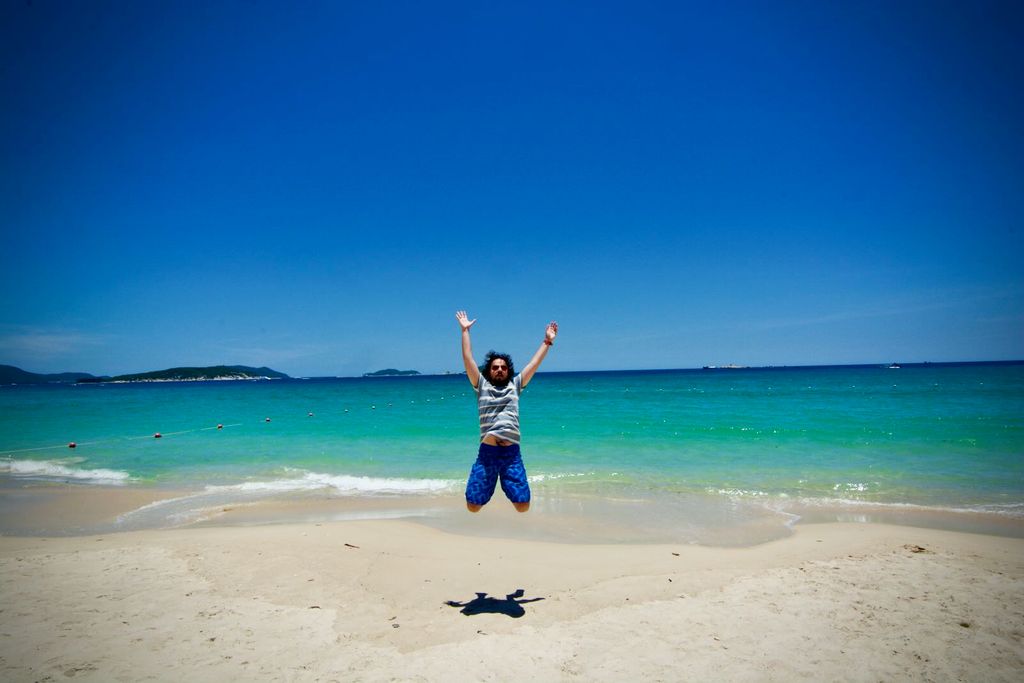 This time the weather was stunning and I could finally claim my revenge over my first Sanya's adventure. We stayed at the same Hilton I had stayed with Sylvain the first time and still thoroughly enjoyed the hotel, and especially our room and it's huge (and I mean HUGE) bathtub overlooking the South China Sea.