Jumping in Souda
In 2015, J. and I got the cruise bug. Six months after a transatlantic onboard the biggest cruise ship in the world, we joined another 12-days cruise, this time from Barcelona to Dubai. And we managed to convince our friend Sylvain to take part of the trip!
Our first port of call was Crete, Greece's largest island. We docked in Souda (Σούδα) early in the morning. By 7h30, we were at the pier, already jumping.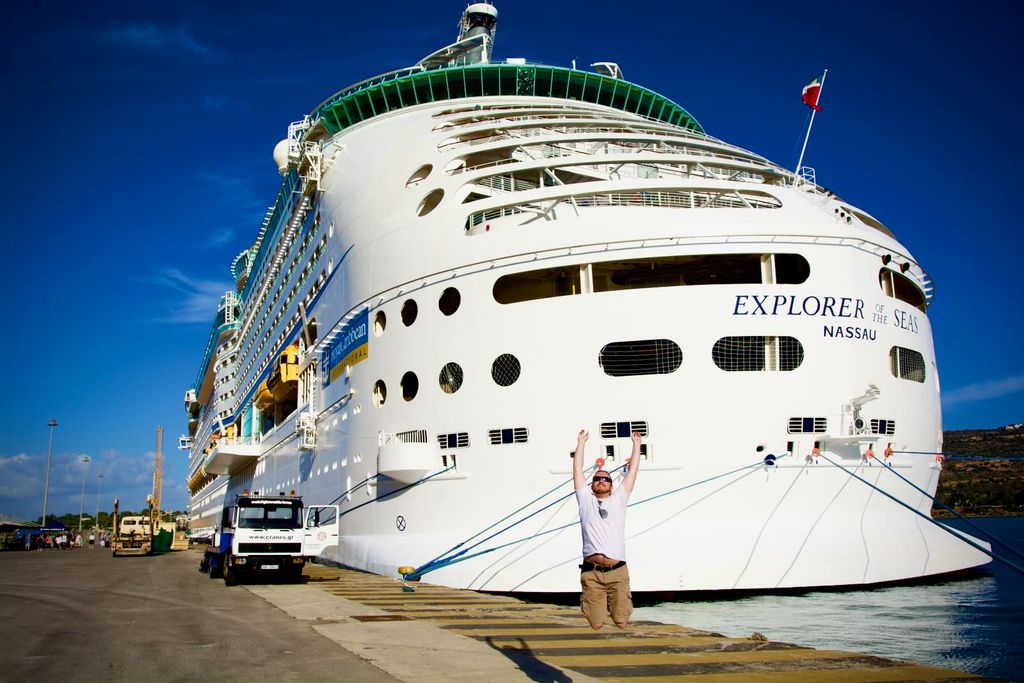 We then proceeded to visit the pretty city of Chania.