Jumping on Allure of the Seas
After a few relaxing days in the Keys, we flew back to Miami to board what was, at the time, the biggest cruise ship in the World, Allure of the Seas from the Royal Caribbean.
We embarked on a 12 days transatlantic that would take us from Miami to Barcelona, across the straight of Gibraltar with a stop in Malaga. It was her first commercial transatlantic. The ship was completely full and included many veteran cruisers.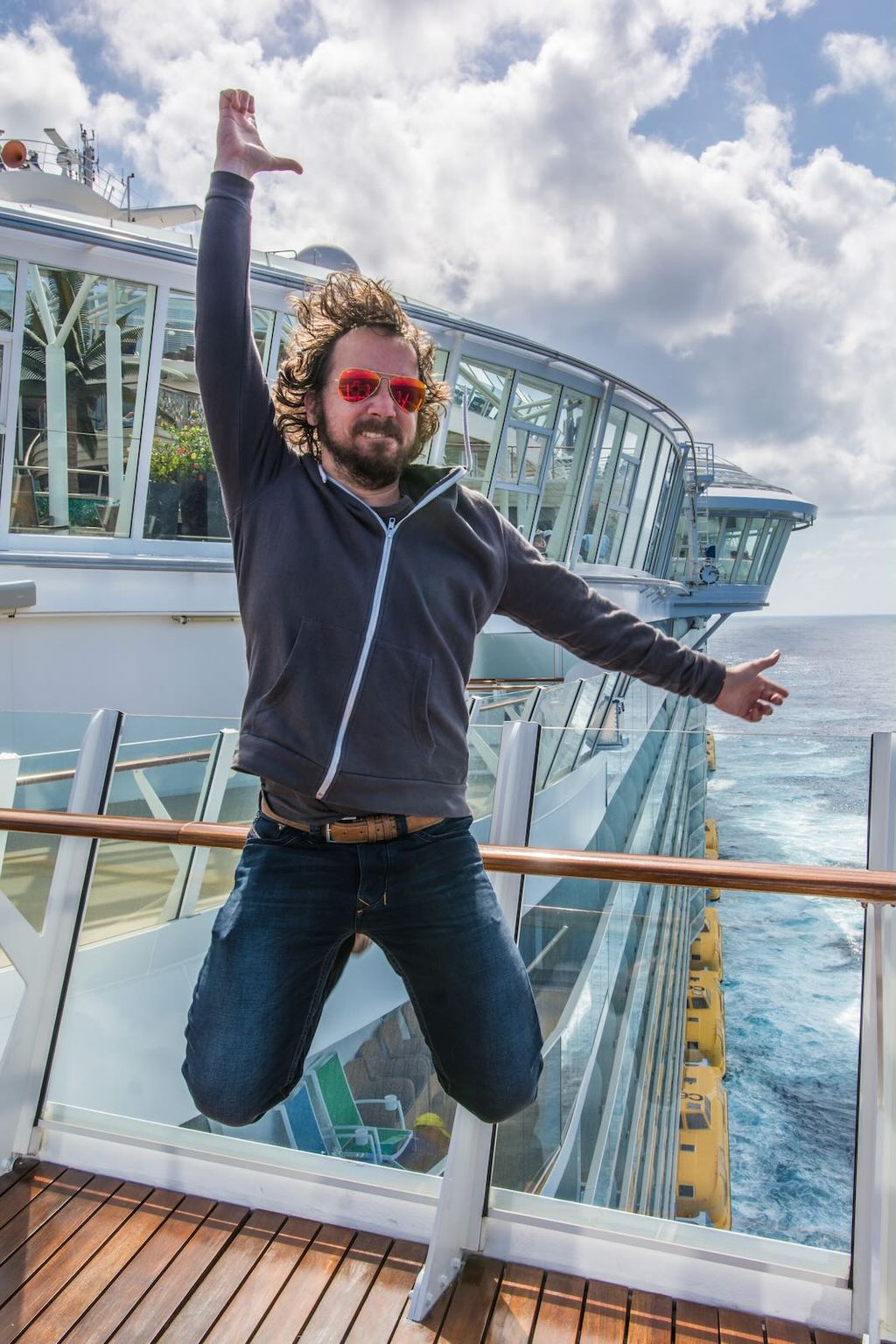 The ship was truly huge and it was impossible to take a jumping picture that is a good reflection of her size. Any of her dimensions make your head spin. She is 362 m (1,187 ft) in length and 60.5 m (198 ft) wide and has a gross tonnage of 225,282 tons. She can carry 5,484 passengers at double occupancy and employs 2,200 crew.