Jumping in front of Macau Tower
During the summer of 69 2015, J. and I took some holidays to Hong Kong to visit our friend Fred that was launching his startup there.
I forgot to take a jumping picture from Hong Kong (shame on me, I'll have to go back!) but we took a ferry to Macau. And there, I remembered to jump.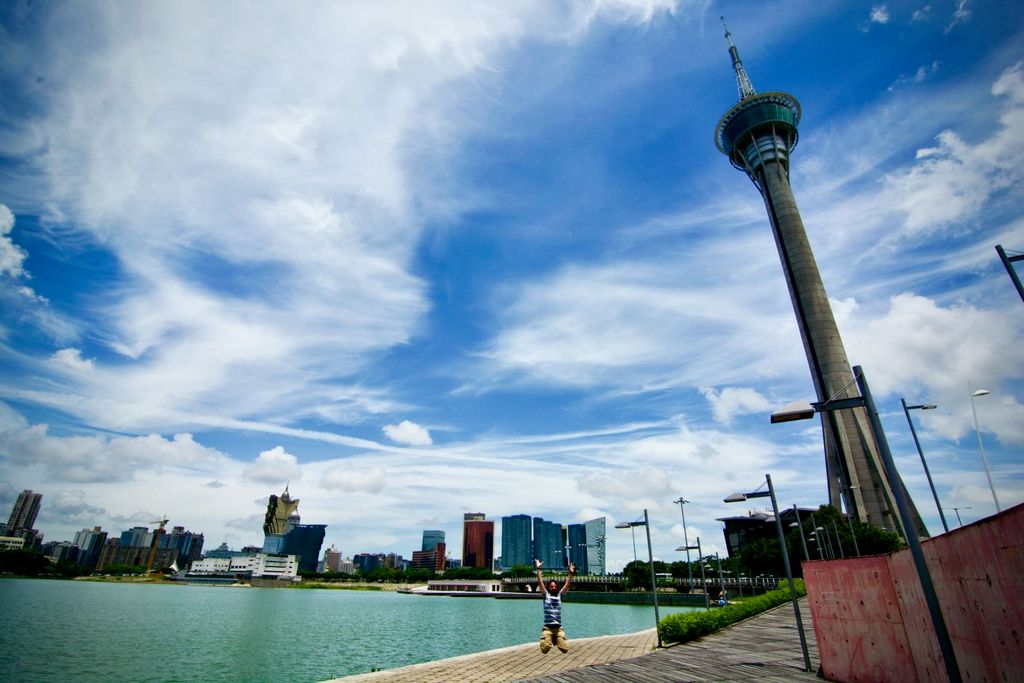 I enjoyed Macau, with its blended Portuguese and Chinese influences. The city-state is mostly a gigantic casino and we tried quite a few machines there. At some point we realized that if we played, we could get free drinks. Then, things started to get interesting 😜