Jumping in Beijing Summer Palace
What is great when you're staying at hostels, is that you meet many fellow travelers. People like you that are wandering the world driven by their curiosity towards other cultures and people. Counterpart of meeting many travelers is that you often get jealous of the travels others did :-)
Petulia is one of these people. Traveling around the world for many months, with many months left to travel. Grrrr, UNFAIR! But my jealousy was put aside when I learned that Petulia was also a professional picture jumper, taking crazy jumping pics in every place.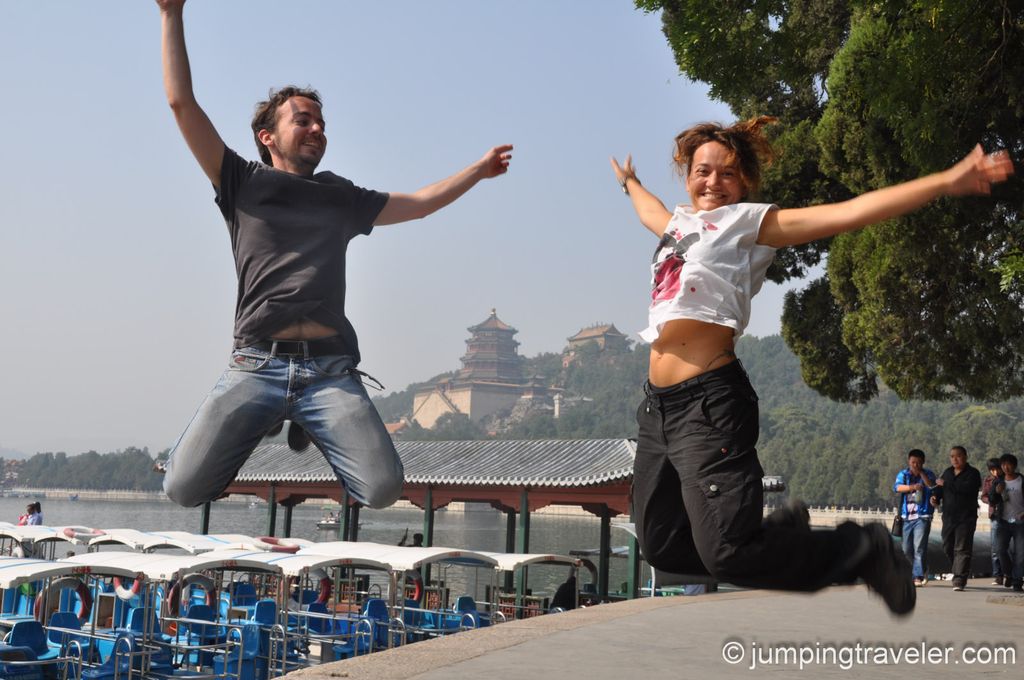 We shot too many pictures that day to have them all here. But I can tell that it was a hell of a day!
The Summer Palace is a big and peaceful area in Beijing. It is full of parks, lakes, ponds, and monasteries. In 1860, the place was attacked by an anglo-french army. Now, every 100 meters, you can see signs stating that this building was rebuilt after the English and French burnt it down. Ahem...