Jumping in Schiermonnikoog
🇳🇱
Schiermonnikoog, netherlands,
Winter in the Netherlands is full of long, dark and rainy days that sometimes last until mid-Spring. But when the sun comes out, it reveals a stunning countryside.
One weekend, we decided to go explore one of the many northern islands of the province of Friesland named Schiermonnikoog, along with our friends. From Groningen, we took a bus to Lauwersoog and then a ferry to the Schiermonnikoog island.
The island is not too large (16km by 4km at its widest) and is mostly left untouched, except for its small village in the center, which makes it the least densely populated municipality in the Netherlands.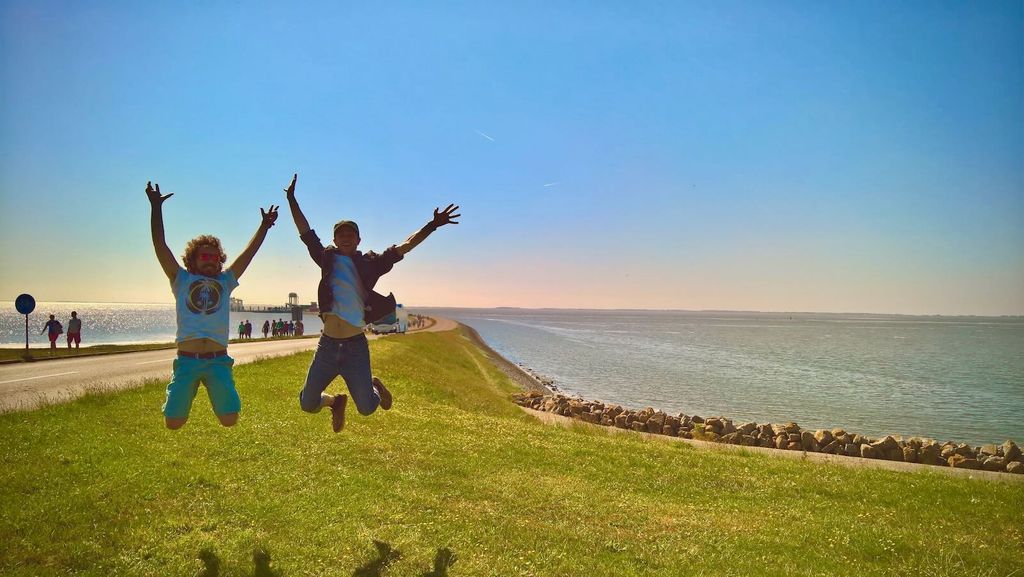 The day was beautiful and so was this little island. We walked through the small picturesque village. There are only a handful cars on the island so walking around is a nice and relaxed experience. We then walked up to the beach on the Northern end to face the mighty North Sea waves and its cold winds, before making a loop back to the village and warming us up a bit with some hot food and drinks.