Jumping in Naushki, first Trans-Mongolian jump
Last moments in Russia! After 10 days of intense train-ing in Russia, we arrived at the end of this first journey and we were fully ready for Mongolia desert country.
Oh! And last bit of cyrillic lesson (I really love that alphabet):
Y = oo (like in "food")
Ш = sh
И is still i
NAYШKИ = Naushki ("na-oosh-ky")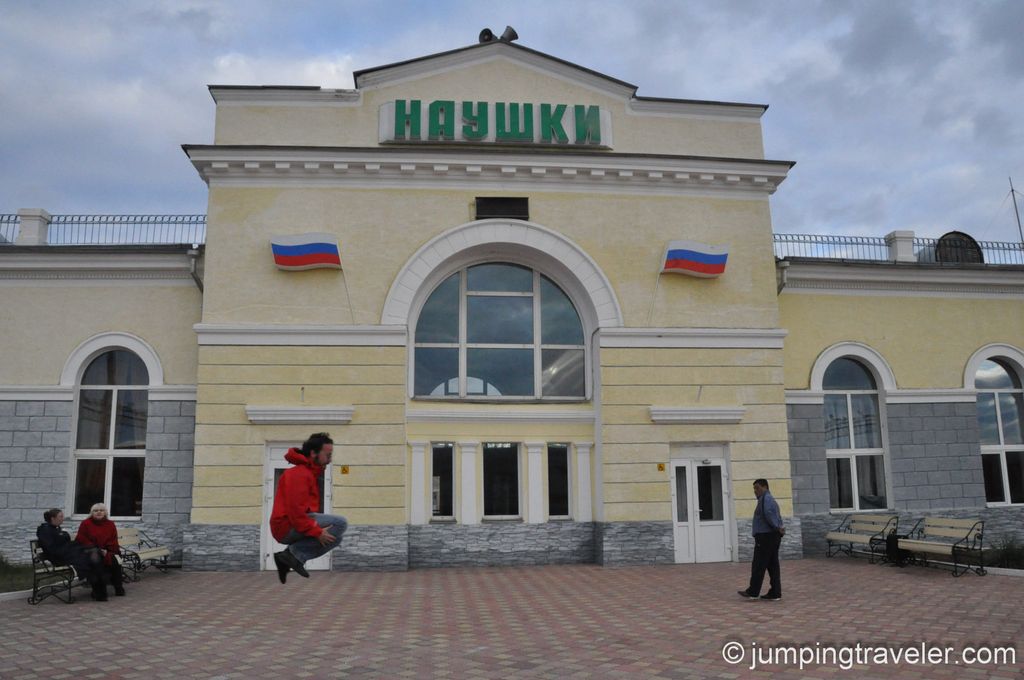 Behind us you can see the train destination: Moscow - Ulan Bator!