Jumping in Tulum
After Cuba, we reached Cancun in Mexico. We then headed to Playa del Carmen before arriving in Tulum. We were a bit slowed down by the heat in Cancun and Playa del Carmen and didn't have the courage to take 2 minutes for taking a couple of Jumping Pictures (don't forget we were there in December, Frenchies like us are not used to such warm and cool vibe at that time of the year).
We preferred finding comfortable lounge bars on the beach and slowly sip cocktails while contemplating the turquoise waters and people around... Yep, that how lazy we had been those day. Maybe are we getting old.
But in Tulum, we had to jump if we wanted to pin Mexico on the map. So we took all the courage we could get and did just that.
Tulum is a Mayan site with many temples that sits just nearby the Caribbean sea. It offers spectacular views on the sea and turquoise waters.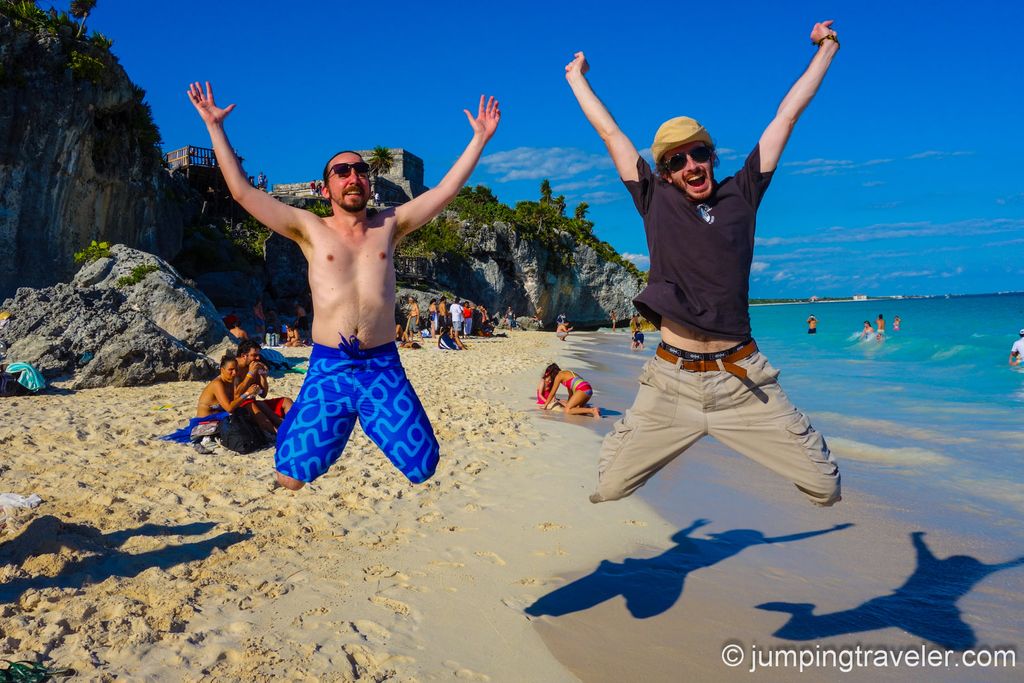 Jumping with sunglasses on is not always a good idea :)
In Tulum, we stayed at La Cigana Hostel (in the city, not on the touristy hostel strip along the beach). At first sight you could see it was a great hostel as they had a cat (and as mentioned before, cats are a primary source of information for finding a great place to stay).