Jumping around Kharkhorin
Kharkhorin (Mongolian: Хархорин) was the former capital of Mongolia back in the 13th century. The Mongols being nomadic people, there is nothing really left from this capital now. The Kharkhorin Buddhist temple used to include 600 buildings. Now only a few are left.
Around the capital is a desert area, perfect for hose riding, camel riding and dune jumping!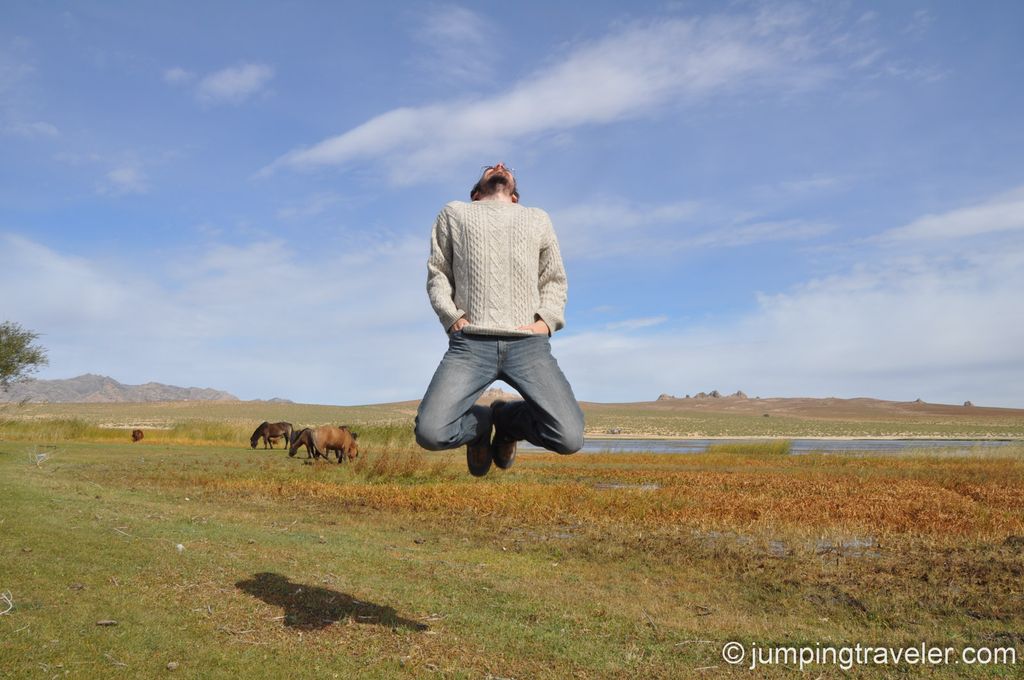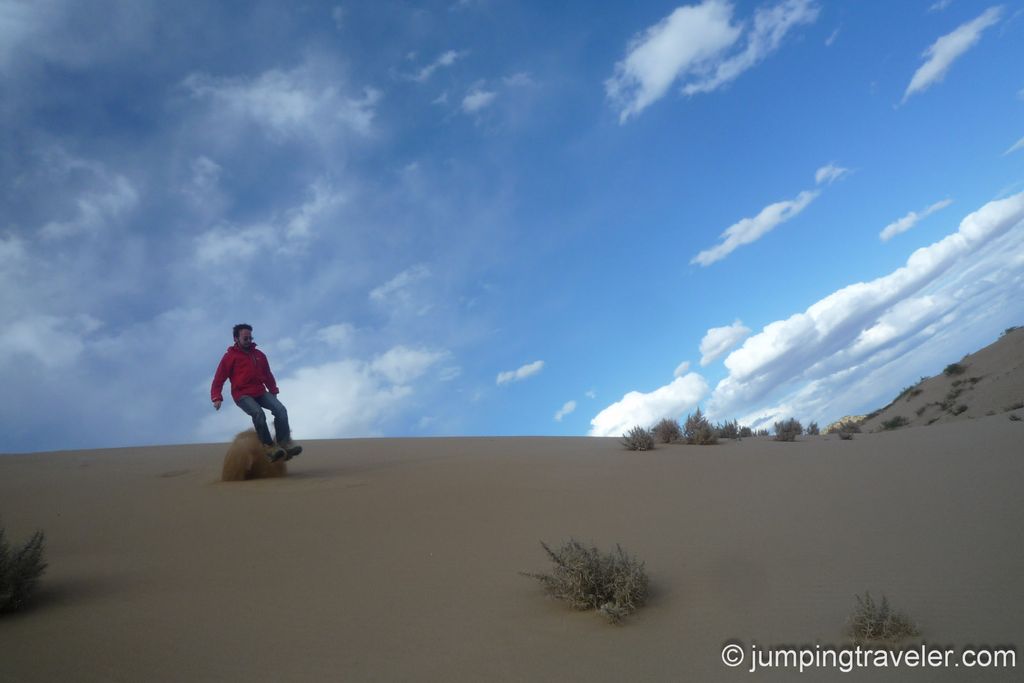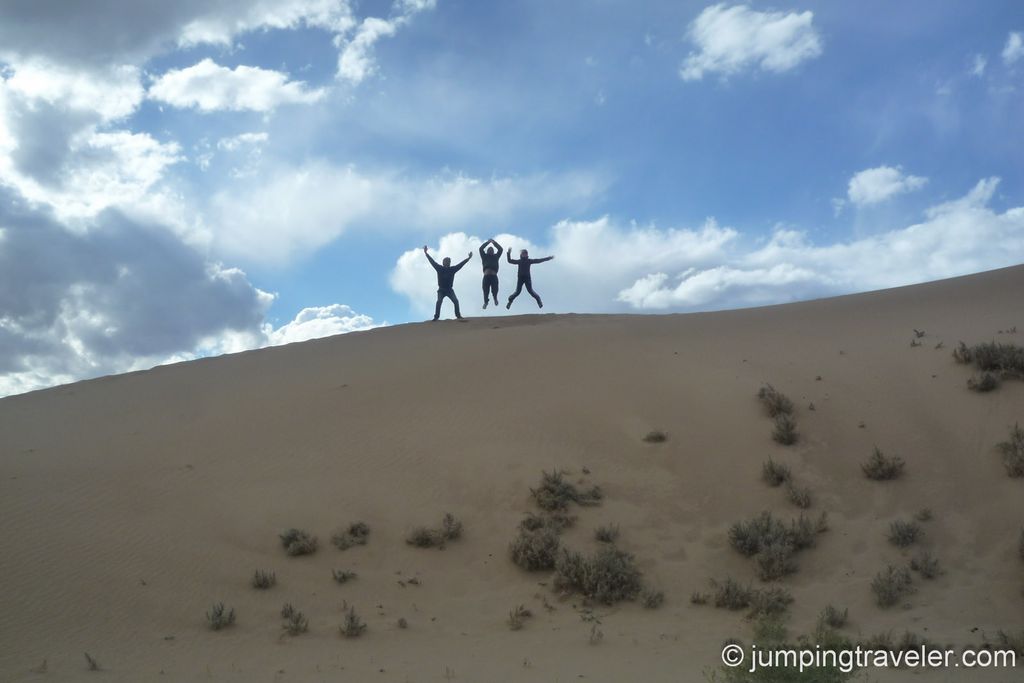 On the second night, in mini Gobi desert (1 hour from Kharkhorin), we experienced a sand storm that became a rain storm, then a storm and then a snow storm... and still we were sleeping in Gers... it was a cold cold night!
The following day the sky was crystal clear... but 10°C less than the previous day! All of that to try and explain the picture below :o)